Ny Giants Running Back Rashad Jennings Seeks out MAT®
This week we look back on an article written in 2014 about how Muscle Activation Technique® is used in the health regimen for many professional athletes, including Rashad Jennings:
"Those are the words the newly signed New York Giants running back uses to describe himself, despite the fact the 6-foot-1, 230-pound NFL athlete couldn't look any further from the definition of dork if he tried. Explains Jennings, "I'm the guy who everyone likes to clown and joke. I do things differently. I wear weird, funky socks."
But it's not just Jennings' choice in hosiery that separates him from his fellow footballers. The former Oakland Raider also maintains a strict, all-organic, gluten-free, casein-free diet, meaning he doesn't consume any conventionally grown food, wheat, or dairy. The 29-year-old Liberty grad, who played in Jacksonville for four seasons before spending a year in Oakland, also sleeps in a hyperbaric oxygen chamber, gets his blood tested regularly for nutrient deficiencies, and eagerly seeks out sports-medicine alternatives like acupuncture and Muscle Activation Technique that many guys in the NFL wouldn't even consider. "They think it's hilarious," says Jennings of his teammates' opinions of his health regimen. "The guys, they start with laughter, but they always end with curiosity. They'll start asking me, 'What's your chef's number and can teach me your routine?'"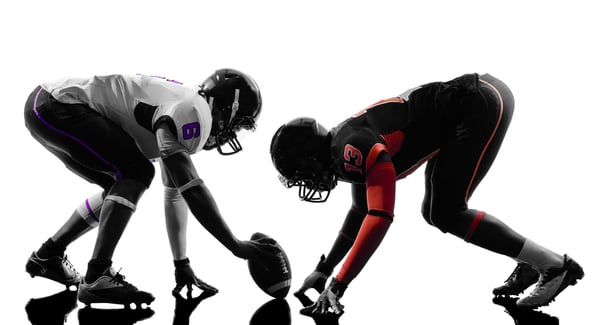 Jennings, who ran the ball in Oakland 163 times for 733 yards and six touchdowns last season, says his interest in health started in high school. "I was a little, overweight, dorky kid with glasses and asthma," Jennings says of his younger self. "I wanted to make a difference, so I did a little test experiment at home." That test experiment included leaving out fresh foods like milk, cheese, lettuce, a hamburger, a banana, and raw organic chicken on his kitchen counter for several days, much to his mother's dismay. He then reassessed his beta, which led to a small epiphany..."
By SARAH TOLAND