Inside Hope Solo's Innovative Goalkeeper Training and Fitness
This week we are featuring an article written in 2016 about the use of Muscle Activation Technique® on pro-athletes before, during, and after their athletic career:
"A diving save in soccer is a picture-perfect moment: a gymnastic display of quick reflexes, a gutsy leap with outstretched arms and unfurled fingers. For U.S. women's national team goalkeeper Hope Solo, preparing for that instant begins not on a grassy surface but a reflective one.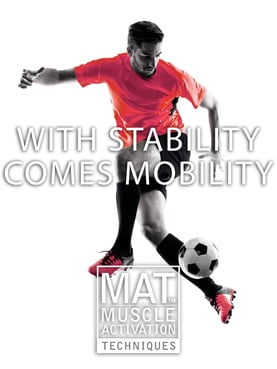 "I put tape on a mirror, and I look and make sure that my head and chest 
are always still when
 I'm moving," says the 34-year-old Solo. "You don't want to be going up and down, because either you can't see the ball or you'll be too late. It's about being steady and balanced."
Since 2013, Solo has worked with Ben Dragavon, who doubles
 as the goalkeeper coach and the head strength-and-conditioning coach for Solo's Seattle Reign FC of the National Women's Soccer League. He's also a certified specialist 
in Muscle Activation Techniques® (MAT®), which seeks to optimize muscle contraction to provide stability and increase range of motion. Solo says the technique has helped her better control her center
 of gravity."
By JAMIE LISANTI
February 23, 2016