1st Round Draft Pick Odell Beckham Learning How MAT® Helps Improve Muscle Function
This week we reflect back on an article written in 2014 featuring the use of Muscle Activation Techniques® in the NFL:
"Odell Beckham Jr. is finally getting healthy. And if the Giants' first-round pick manages to stay that way, he'll thank Rashad Jennings for the assist.
About two weeks ago, Beckham's hamstring began to show serious progress and the receiver began practicing and buzz started to build that he might be ready for his NFL debut. About a week before that, Beckham sought out Jennings, the running back with the custom-built warmup routine. Beckham has since adopted that routine, and while it hasn't healed his hamstring (old-fashioned rest and rehab get the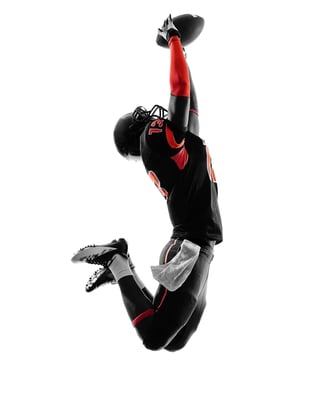 credit for that), it could play a critical role in keeping the injury from recurring.
"I just saw what he was doing," Beckham told the Daily News. "He had his thing, so I wanted to try it. And it's helped me out. It made me feel good."
"He kind of came under my wing," Jennings recalled. "It was on the practice field. Said, 'I like the way you work. I appreciate the way you work.' He's been with me every day."
Jennings' routine is different, but it works. During every practice, typically after the team-wide stretch, Jennings, 29, works through his own dynamic warmup.
While the Giants begin with special teams work, Jennings finds 10-15 yards of field to himself for a series of drills. He is big into muscle activation technique (MAT), a training philosophy that focuses on ensuring that the right muscles — the small ones that often go underutilized in traditional workouts — are stabilizing each joint. He sees it as a method of avoiding soft tissue injuries, like Beckham's hamstring ailment..."
Tuesday, September 30, 2014, 10:39 PM