November 2023 Newsletter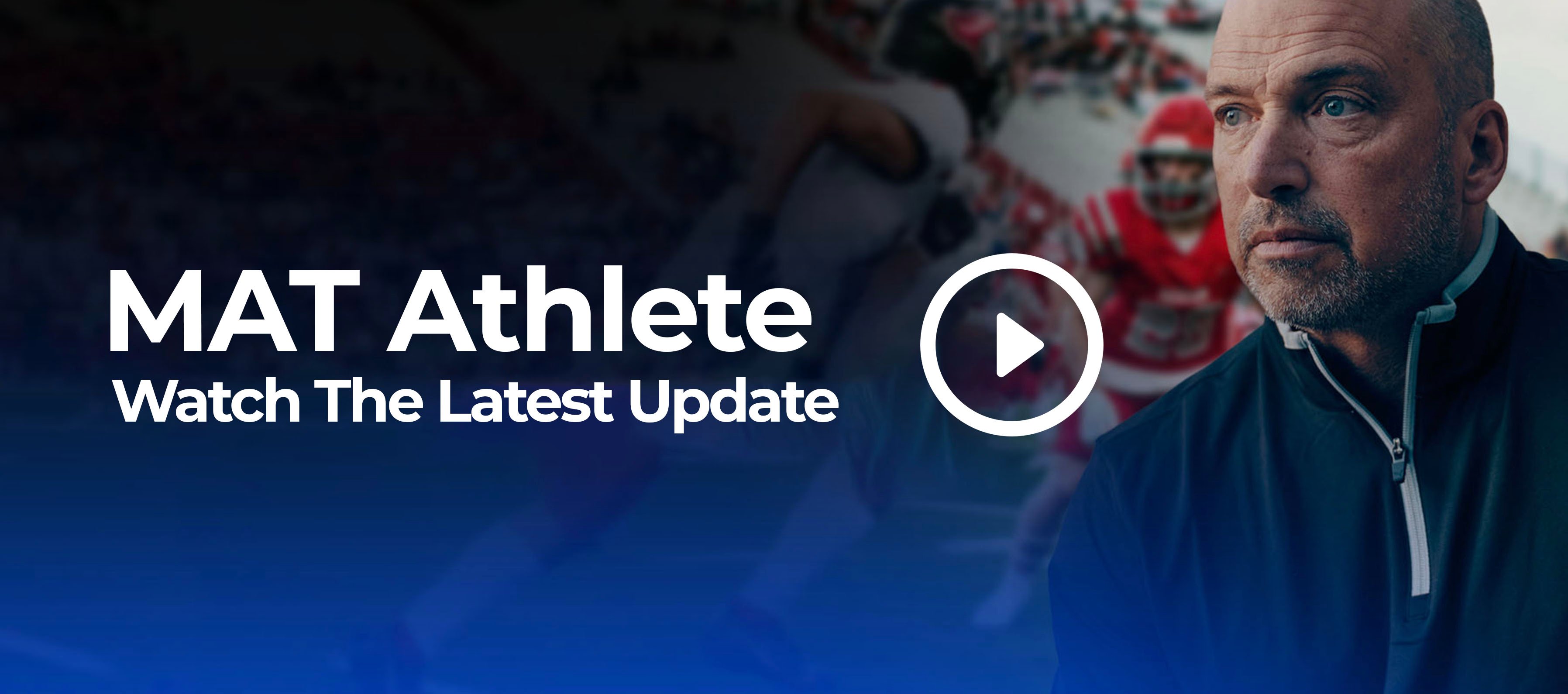 "Dear MAT Community,

I wish to provide an update regarding the recent launch of our latest MAT content, MAT Athlete. For several years, my primary objective has been to establish a structured framework for the evaluation and treatment of athletes. This framework is designed to enable MAT practitioners working with athletes to implement a specific methodology that is both time-efficient and replicable. By doing so, we aim to ensure that every athlete receiving MAT Athlete treatment is assessed consistently, regardless of the location of the MAT Athlete practitioner.
Drawing from my extensive experience in the professional sports industry over the past three decades, it is evident that working in an athletic environment presents unique challenges compared to a typical clinical setting. The neuromuscular integrity of athletes is notably higher, and the treatment must be tailored to accommodate their demanding schedules. Professional athletes dedicate a significant portion of their time to practices, training sessions, and meetings. Consequently, it is imperative that the treatment procedures are quick and efficient.
In this context, MAT plays a pivotal role in maintaining athletes at their peak neuromuscular performance, enabling them to excel in their respective sports. MAT optimally prepares an athlete's body for their chosen discipline, addressing the negative impacts resulting from the physical stresses of intensive training and sports participation. When it comes to identifying and rectifying biomechanical imbalances causing pain or injury, the MAT process can sometimes be time-consuming. As you are aware, MAT's uniqueness lies in its ability to uncover the root causes of pain or injury. MAT Athlete expedites this process, allowing for quicker and more efficient assessment and intervention.
MAT Athlete equips all practitioners working with athletes with a systematic approach to evaluate and address neuromuscular integrity promptly. Whether it's before an athletic event, post-competition, or after a workout, our practitioners will receive comprehensive training in a structured format. This training empowers them to pinpoint areas of muscular dysfunction requiring immediate attention and to address these neuromuscular issues quickly and efficiently.
Our MAT Athlete content is indispensable for anyone employing MAT techniques with athletes!"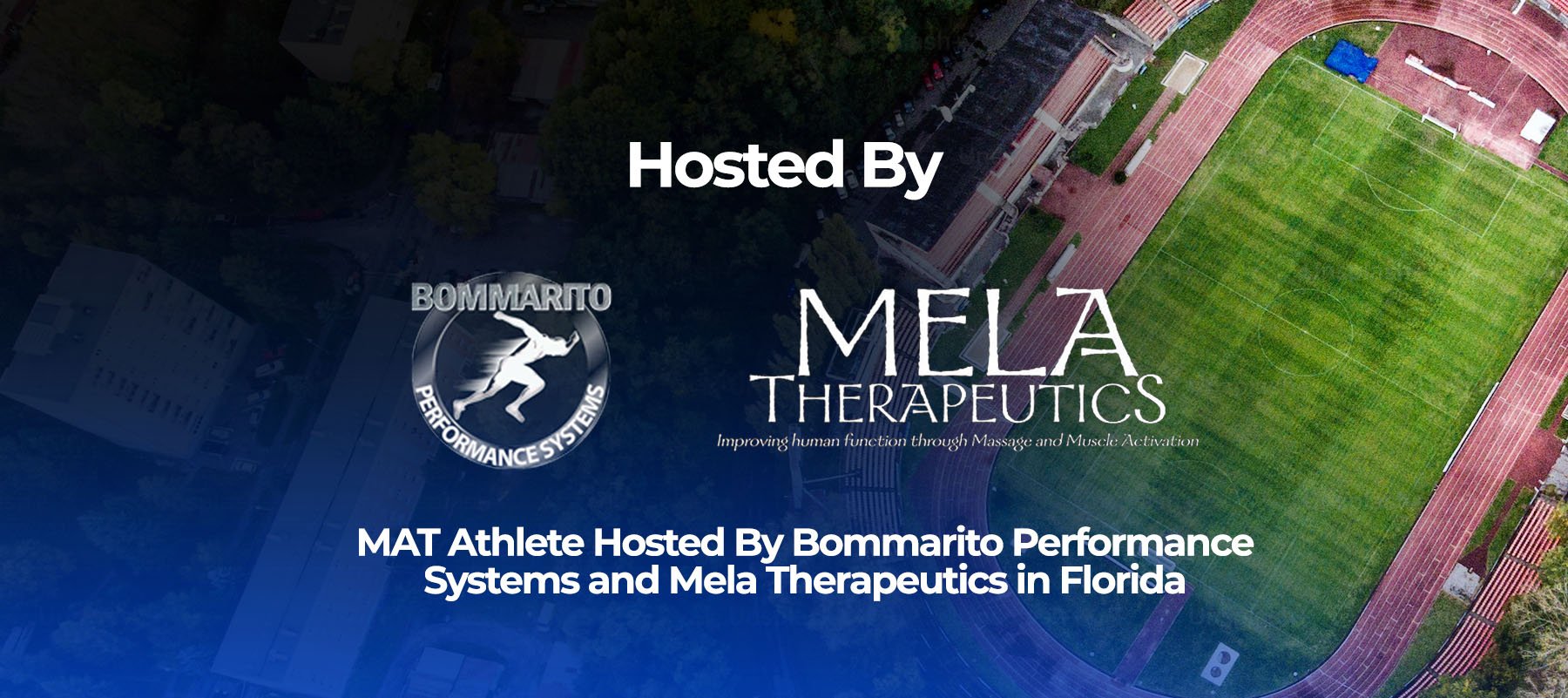 MAT Athlete: Workshop January 13th-14th
The workshop will begin with learning the systematic MAT Athlete process based on the RX principles and then will move into the application of practical sessions on athletes at the facility.
Register today for $1500.
Eligibility requirements: MATRx Full Body certified and have attended an Rx conference within the last two years. Seats are limited and will be first come first serve.
Note: This fulfills the required continuing education for 2024. MAT Athlete Membership opportunity details to come!
MAT Athlete: Workshop April 2024
The workshop will begin by learning the MAT Athlete systematic process and will move into practical application. Registration will be coming soon for this online course and 4-day workshop. Event location details coming soon. Registration will be $3,500.
Eligibility requirements: Mastery Level Certified or above. Seats are limited and will be first come first serve.
Note: This fulfills the required continuing education for 2024. MAT Athlete Membership opportunity details to come!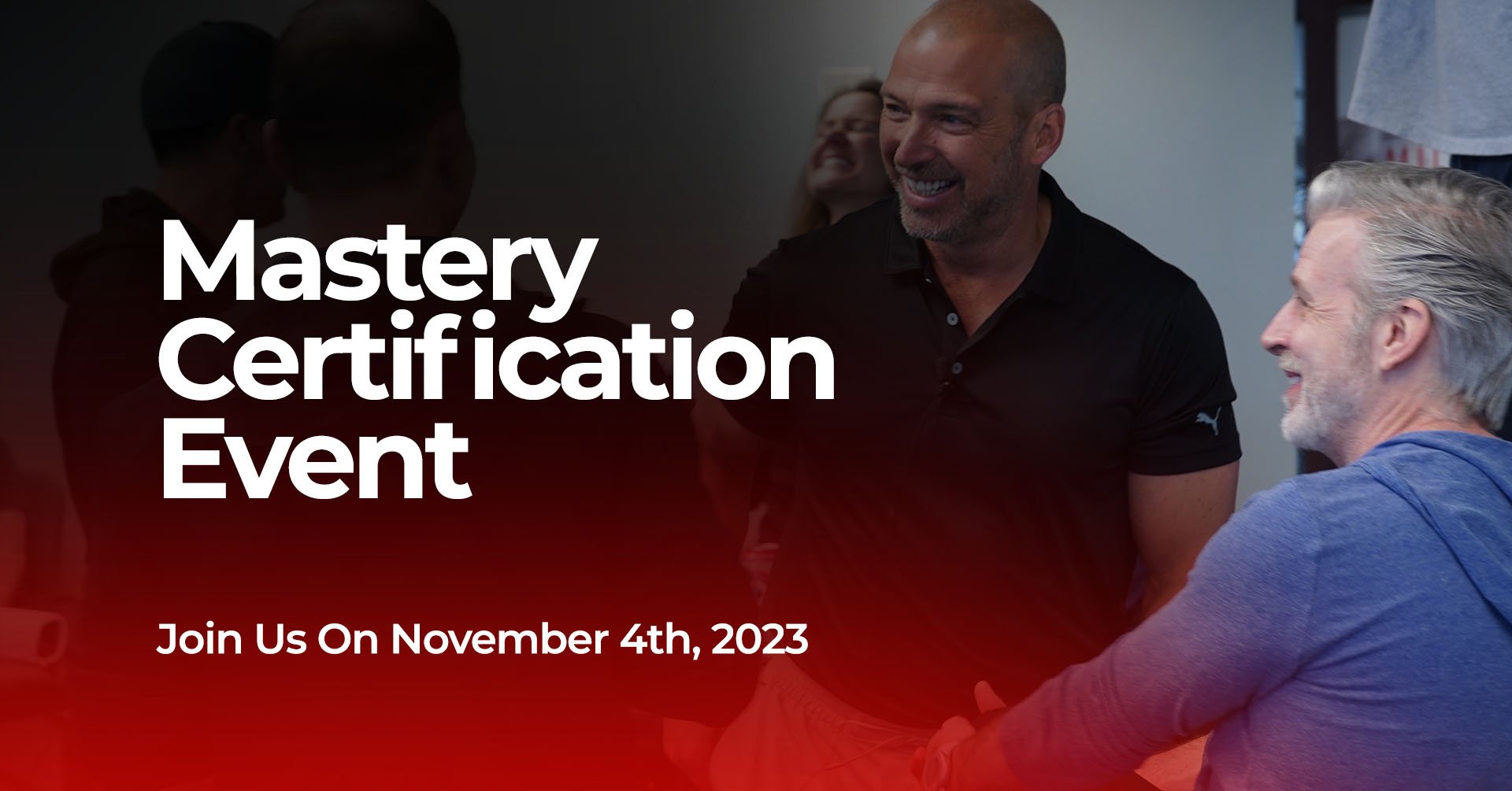 Join Us This Weekend:
Mastery Certification Event
This is the last Mastery Certification Event for 2023.
Limited spots are available.
We have 6 Mastery Techniques courses available for registration at any time. These courses are taught online through the MAT Community Network. Check out course options here!
Launching MATRx Foot
Ever since Greg has studied body mechanics, he has said, "Given that the foot is the first thing that hits the ground, the rest of the body has to react to what the foot does. There will always be an emphasis on the importance of foot mechanics because of its relationship with total body function. The integrated system is only as good as the function of its isolated parts!"
There are 50 muscles that attach from the knee down. All these muscles must be able to contract efficiently in order for the muscles to support the foot, the ankle, and the knee joints. This upcoming course opportunity will teach the Rx Principles and the protocols for the most effective neuromuscular treatment to optimize foot function.
Online course launching soon with practical workshop March 1-3, 2024. Registration will be $3,000.
Eligibility requirements: Mastery Foot Function Certified.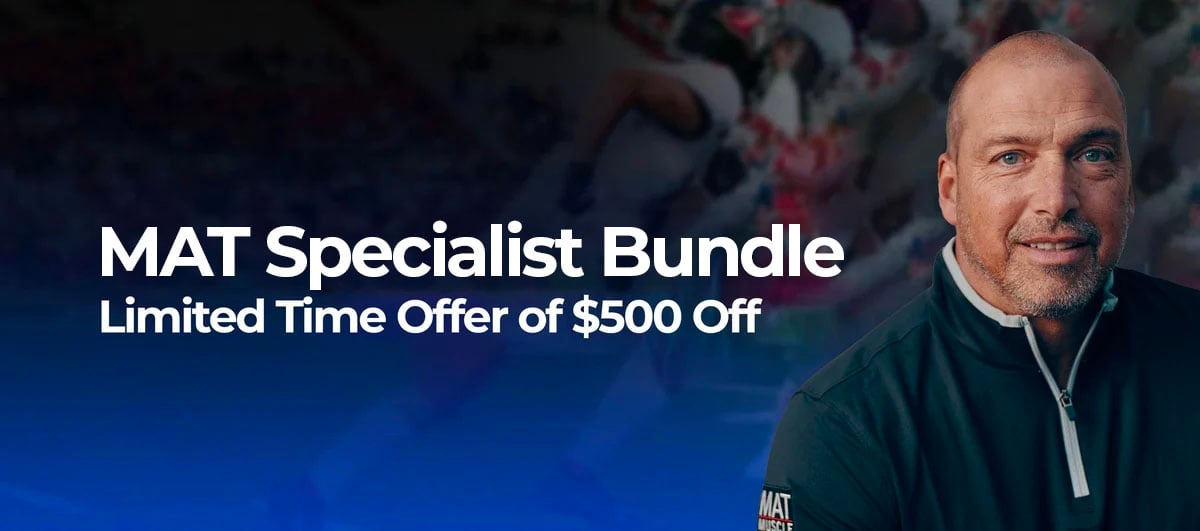 Launching Specialist Level Certification Bundles
(for a limited time only!)
Kick off the New Year by becoming MAT Certified!
We have opened the opportunity to save up to $500 on our Specialist Level Certifications!
Take our courses à la carte as you work toward certification or choose this bundled option, committing to three techniques courses (ie Hip, Knee, and Foot) and the certification (ie The Lower Body Certification) in order to certify this coming January.
Upon certifying in Muscle Activation Techniques, you would be listed on the MAT corporate site on our official directory, where clients come to search for MAT services every day!
This offer comes with the commitment to join us in January 2024 for the certification event on the 20th and 21st. Learning MAT will teach you the knowledge and skills to help clients accelerate recovery and unleash the body's healing power!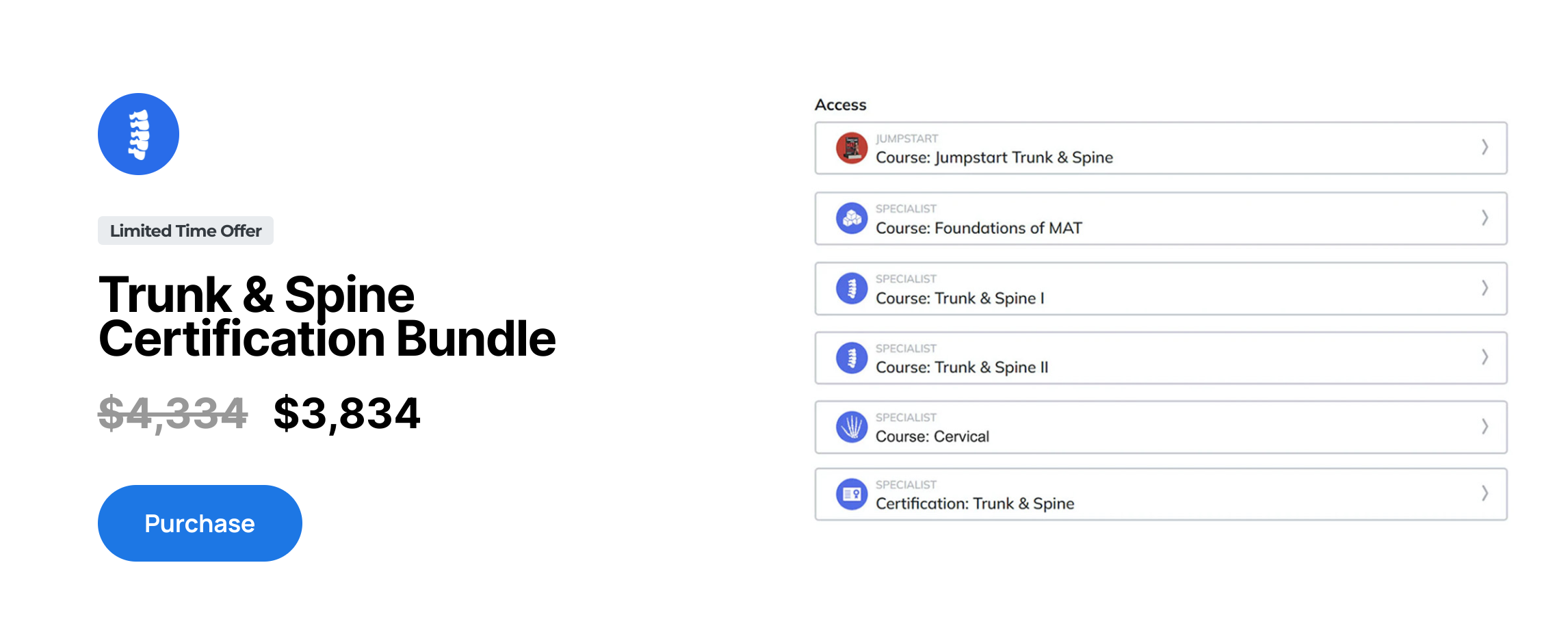 You must be a member of the MAT Community Network in order to purchase the bundle. Become a member today!
If you are currently enrolled in a course and want to achieve certification this coming January, connect with us on the Support Chat in the MAT Community Network; we would love to help you reach this goal!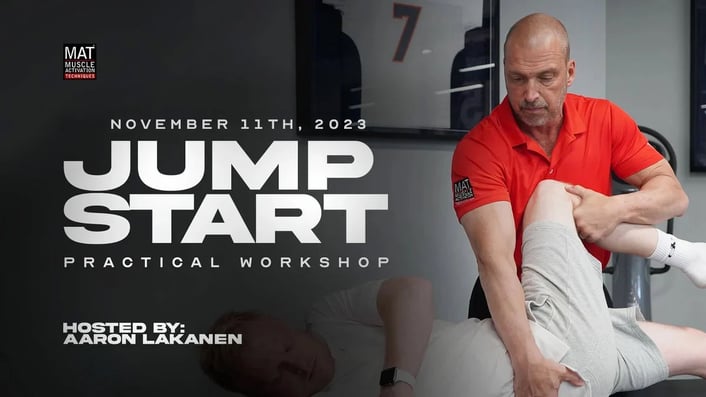 MAT Jumpstart Practical Event
November 11th is the next LIVE Jumpstart Practical Workshop with one of the best, Aaron Lakanen.
This will be LIVE on Zoom so you can tune in, ask your questions, and get the help you need! Access to this event requires the purchase of a Jumpstart course. RSVP TODAY in the Events Calendar section upon purchase of the course.
A recording will not be provided, please join us live!
We offer our Jumpstart content in four different course options: Jumpstart Full Body, Jumpstart Lower Body, Jumpstart Upper Body, and Jumpstart Trunk and Spine. The single-subject Jumpstart courses are segments of the Jumpstart Full Body course.
---
Continuing Education:
Maintain or Advance Your Credentials
We have made our education process more affordable and easier to maintain and advance. Here you will find details pertaining to your certification level, course dates, and more!
We have new CEC options for this year - multiple online and in-person options!
This link will take you to the CEC Policy page that explains how to stay active and maintain your directory listing on our corporate site. Please scroll through to find the certification level that applies to you and click on the plus sign to expand the options and see what is available.
Powerful Alone. Better Together.
We are Committed to Revolutionizing the Health Industry.