This week we are highlighting Dr. Ryan Coufal! Dr. Coufal, PT, DPT, is an MAT® Rx Foot and Hand Specialist, co-owner of Rock Solid Physical Therapy, and instructor for our Masters, Specialist, and Jumpstart Programs. He spent some time with our marketing team this week to get insight on his experience with Muscle Activation Techniques® as a PT, here are his responses: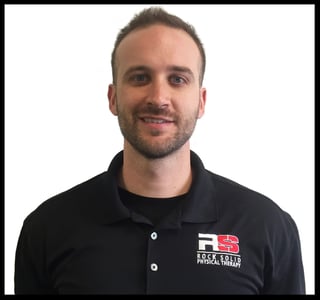 Interviewer: Ryan! Good to see you mate.
Ryan: Thanks, glad to help out!
Interviewer: To give our readers some context, what is your educational background?
Ryan: Sure ya, well I hold a B.S. in Exercise Science and a Doctorate in Physical Therapy. I went through the
MAT® Specialist Program
after I completed PT school at the University of New Mexico. I then went on through the education continuum at MAT® and am currently enrolled in the Rx Full Body Program.
Interviewer: Nice! So what made you think about MAT® after you already completed PT school?
Ryan: I felt like I was missing a link in the muscle world. As PT's we do a good job at addressing muscle problems however I didn't find it specific to creating an individualized program for my clients. MAT® is specific as it gets when addressing muscular imbalances in my opinion. I knew in order to help my clients get better progression in both rehab and maintenance I needed to explore MAT®. It has truly helped me fill the gap I was missing. It is phenomenal!
Interviewer: And what was your main focus?
Ryan: Mmm well with my physical therapy background, I tend to focus on sports post-surgical rehabilitation and return to sport, Spinal Cord Injury Recovery with emphasis on neuroplasticity of the neuromuscular system utilizing MAT®, and the maintenance of the neuromuscular system to keep
professional athletes
and
weekend warriors
performing their sports/activities at the most optimal level. I also think its is extremely useful in helping my business and what I call life professionals in maintain their careers. I have, over the past year, working on a lot of Surgeons. If you think about what they do (bending over operating tables for hours at a time) they need just as much "tuning up" as an athlete to maintain a balanced system to be as optimal as possible in their jobs.
Interviewer: Incredible! So what's your day to day schedule like?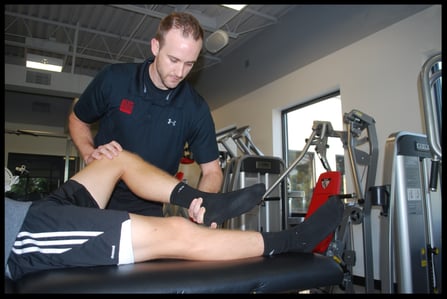 Ryan: I typically start at 7 am and end around 6:30 or 7pm I'll do 4-5 one hour sessions with clients back to back in the morning. Then in the afternoon I do 4-5 more sessions. Mixed in with all of that I am either taking a course to sharpen my skills or teaching a course on the weekends (which is adding up to about every other weekend).
Interview: How do you fit in your workouts and meals?
Ryan: I try and take a hour and a half break. Enough time to eat my lunch and get a workout in. They are long days, so my workout in the middle of the day is important to revitalize me for my afternoon sessions. While working I try to snack every 2 hours to keep me going. Oh, I can't forget my coffee, one in the morning and one in the afternoon. Java java java!
Interview: What do you do outside of work? Do you have any hobbies or passion projects you are currently working on?
Ryan: About 2 years ago I took up golf. I try to play as much as I can. I chose golf because a round can take up to 5 hours. So for me, it's a great time to get outside and be able to check out of daily routines. Its an awesome 5 hours no matter how I play. Its kind of my reset button. I just signed up for a woodworking class. I have always wanted to be able to build things but know absolutely nothing about it. So I am looking forward to learning something new. Also, my wife and I are expecting our first child, a baby boy! She is due in January. I am beyond thrilled to become a
Dad
!
Interviewer: Incredible! Thank you for your time Ryan!
Ryan: Of course!