Continuing from our series on considerations for healthcare careers...
So you have read through the first half of our research and you are ready to learn more. After all you have achieved, you may be wondering: "where do I go from here? Now that I have this great (likely expensive) college degree how am I going to find my niche in the workplace?" Maybe you have considered joining the healthcare industry, maybe you are someone who has been involved in sports your entire life, or maybe you are someone who has enjoyed an active lifestyle and found the human body fascinating. Either way, you know that all the health and wellness career possibilities feel endless. Sometimes the most difficult aspect is breaking down all of these opportunities to see which one you find most appealing and conducive to your lifestyle. Let's get to it and dissect a few common options:
Physician Assistant School – The length of PA school varies more by institution than either medical or dental school. Most programs take around 2-3 years to complete with the first half of the time being spent in the classroom and the second half being spent on clinical rotations. Virtually all PA programs require prospective students to engage in 1,000-2,000 hours of hand-on patient care prior to applying. While this may cause some student to shy away from this option, others relish in the chance to gain experience working as a medical assistant, EMT, paramedic, phlebotomist, RN, ER tech, CNA, etc. before committing to the larger investment that is PA school. In many senses, PA school is an abbreviated medical school. It is both shorter and less expensive with the average cost at a public institution being around $65,000. However, PA's also have the opportunity to establish personal connections with patients and save lives. The practice opportunities as a PA are a bit more restricted as they are required to work under and report directly to a physician. That being said, PA's work in the full range of specialties from family medicine to surgery and can work wherever physicians do: major hospitals, smaller clinics, and private practices. Similar to physicians, the salary for a PA varies based on chosen specialty with a range of $40,000-$160,000 per year.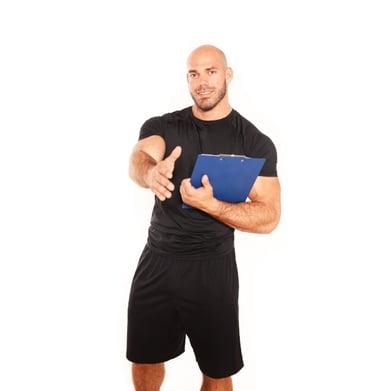 Personal Training – The route to becoming a certified personal trainer (CPT) is just that, its highly personal. Each individual can pursue this career option in many different ways. Unlike the previously discussed career paths, personal training does not require a bachelor's degree so this is an option for those individuals who have a high school diploma or GED and may not wish to pursue the typical 4-year undergraduate route. In order to become certified you must study for and pass a CPT exam validated by the National Commission for Certifying Agencies (NCCA). Many companies offer prep courses to prepare you for this exam and most run for approximately 10 weeks but encourage students to allow a week or two on top of that for additional review. This career option is clearly appealing to those who are athletically inclined themselves or are passionate about facilitating fitness programs for others. With issues such as obesity, heart disease, and type 2 diabetes on the rise, the demand for effective personal trainers is at an all time high. Personal trainers can work anywhere they wish given that the appropriate equipment is available. That being said, most personal trainers begin working at an established fitness facility to build a client base before they choose to venture out and either open their own facility or train clients elsewhere. The average, median salary for a personal trainer is around $50,000 per year but depending on the clientele you serve and the number of hours you are willing to work this salary can easily increase into the six-figure range.
Massage Therapy – As with personal training, there are several different programs available to become a Licensed Massage Therapist (LMT). The length of each course varies by state and can range anywhere from 330-1,000 educational hours with the majority of these hours spent perfecting hands-on massage technique. Most massage programs include an emphasis on the following topics: anatomy and physiology, business, health values of massage, hygiene, pathology, professional ethics, self-care, and massage theory. The cost of each program is variable ranges anywhere from $6,000-$11,000 pending location and state requirements. A bachelor's degree is not required for most LMT programs but a solid foundational knowledge in the hard sciences can only benefit you in your practice. This career option is appealing for many students who are interested in a holistic, full-body approach to client care and prefer a shorter, less expensive path to begin seeing clients. Massage therapy focuses on both physical and mental restoration to alleviate tension and stress within the body. Similar to nursing, the ability to travel as a LMT is another benefit students cite when deciding to pursue this career option. Income for a massage therapist again varies by location and clientele but ranges from approximately $40,000-$55,000 per year.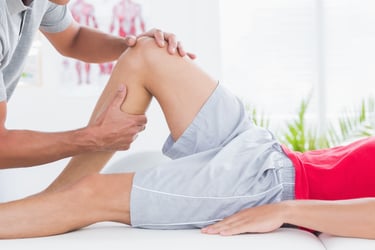 Muscle Activation Techniques™ - There are two pathways to become an MAT™ practitioner. Either you begin with the Jumpstart course and then take the Specialist course or vice versa but note that the Jumpstart course is NOT a prerequisite for the Specialist course. The Jumpstart course is a 3-module class that occurs over the course of 3 months. Each module runs Saturday-Sunday and focuses on a specific area of the body – Lower Body, Upper Body, or Trunk & Spine. Jumpstart is a great way to get exposed to the MAT™ principles in a simplified, yet effective manner. The Specialist course is an 8-module class that occurs over the course of 9 months and is a very comprehensive class. The area of focus in this courses switches every 2 modules by starting with Lower Body followed by Upper Body then Trunk & Spine and then finishing with Cervical/Accessory muscles. Both courses are practical based with approximately 25% of lecture on neurophysiology and biomechanics sprinkled in. The cost for the Jumpstart course series is $1,149 while the price for the Specialist course is $11,500. Out of all of the career options discussed thus far, MAT™ may offer the greatest degree of location flexibility (although massage therapy would be in the running as well). As a Certified MAT™ Specialist you are quite literally able to work on clients anywhere in the world assuming you have your table and brain/hands with you! The shorter certification timeline and the high return as compared to education expensive make MAT™ an especially enticing option for recent graduates. For some, MAT™ becomes their primary means of income. For others MAT™ becomes an adjunct and they decide to pursue or continue other modalities as well. The salary for an MAT™ Specialist highly is variable because each practitioner is able to set his or her own rates and also self-dictates the number of clients they see per day/per week. The general range is anywhere from $75-$300 per hour.
So what's the right option for you? Well, we can't tell you the answer to that but we do hope that this information will help you to make a more informed decision on your career path in the future. Keep in mind that as a recent graduate the possibilities for you are endless. Make sure that you take into account your personality and passion to find the path that is right for you. If you plan on pursuing one of the longer, more expensive options be sure to do additional research before committing to that investment. If you opt for one of the shorter, less expensive options remind yourself that many professionals in the health and wellness industry combine multiple modalities within their practice. Whatever your decision, stay focused and true to the mission of helping other achieve optimum health and you will find great success!