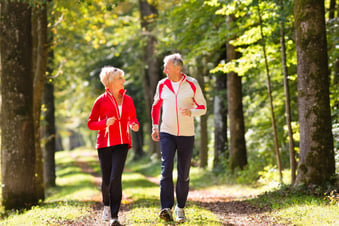 1) 9 minutes of Jogging – Not only does running help you burn those Thanksgiving calories but it makes you happier, gets you fit and gets you away from all of that time with the family. So grab your athletic shoes, your favorite family member and go for a quick jog around the neighborhood. Oh, and don't forget the dog!


2) 10 minute bodyweight workout – No equipment needed here! Perform the following full-body circuit of exercises five times and rest 30 seconds in between each round:
Jumping Jacks – 40 reps
Plank – Hold for 30 seconds
Bodyweight Squats – 20 reps
Push-ups – 10 reps
Bodyweight Reverse Lunges – 5 reps each leg

3) 20 minutes of yoga – Let's be honest, the holidays can get pretty hectic and sometimes we just need a break, from everything. Get more grounded, relax and burn some calories by checking out these 20 minute yoga workouts, Namaste!
20-Minute Vinyasa Flow
Detox Yoga - 20 Minute Yoga Flow for Detox and Digestion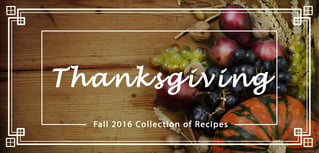 Want to try some healthier recipes for this years Thanksgiving dinner? Check out our collection of healthy recipes here!

4) 20 minutes of dancing – If the exercising isn't your thing, then dancing is always a fun way to burn calories. Start a dance party in the kitchen while you're cooking (or maybe just entertaining the cooks). Dancing boosts your memory, reduces stress and increases your energy! We highly recommend this kid friendly play list:
Whitney Houston – I Wanna Dance With Somebody
Sister Sledge – We are Family
Pharrell Williams – Happy
Michael Franti & Spearhead – The Sound of Sunshine
Bee Gees – Stayin' Alive

5) 23 minutes of playing with the kids – Grab a football, basketball or frisbee and get outdoors and get some exercise with the kids. Simple games like "500" is a fun way to connect with the nieces and nephews and get everyone active and keep that old athletic self of yours in shape.

6) 23 minutes of raking leaves (or shoveling the snow?) - No reason to be ashamed or stressed if you haven't raked the yard yet but doing so will accomplish a couple things. First, a clean yard but also a massive pile of fun for the kids to jump in. Grab some cousins, nieces and nephews clean the yard and provide some cheap entertainment for the kids.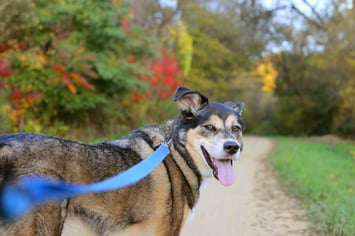 7) 26 minutes of walking the dog! - If you can't jog or simply don't feel like jogging, taking your dog for a walk is an easy way to get some low impact exercise. So grab the leash (and a poop bag!) and take your furry four-legged friends for an afternoon stroll.

8) Rearrange that furniture! - Raise your hand if you've always wanted to mix things up in the living room but just haven't had the time, or the help, to make it happen. Well, now you have no more excuses because you have plenty of time and more than enough help today. Get some exercise by giving your rooms a fresh new look!
And if you want to really hike up healthy choices this Thanksgiving, check out the collection of healthier recipe options we pulled together with a bunch of applause worthy recipes!