So you signed up for the MAT® Specialist Program and the first weekend is drawing near. This may feel a bit like getting ready for your first day of school freshman year. However, there is no need to worry. We've compiled a list of question and answers for first time MAT® students such as yourself to help you feel prepared and ready to tackle your course!

What should I wear to class? | Wear clothes that you are comfortable moving around in. A large portion of our class involves hands-on practical application. During that time you will be working with a partner moving around on a massage table so you want to be sure your clothing allows for mobility. We also recommend bringing a sweatshirt as our host facilities can run a bit chilly at times to keep our students at a comforable tempature during the practical portion of class.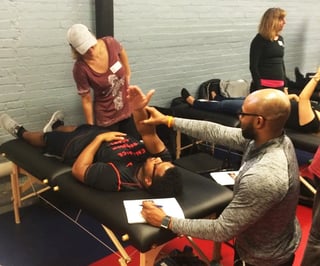 What should I bring with me? | We will be providing you with a class manual, but you are encouraged to use this as a "cookbook" and add in additional notes to help you remember key points as you go home to practice. With that in mind, be sure to bring your preferred writing utensil. Some students are highlighter fans, so if that is you, be sure to bring a highlighter as well. We recommend that you bring water and snacks if you think you will get hungry before or after lunch. Last but not least, bring your brain and a positive attitude. This will be a learning experience for everyone so be ready to soak it all in!

What can I expect during the first weekend of the MAT® education course? | You will jump right into things on the first day of class. Your instructor will carve out some time at the beginning of class for you to get to know him/her as well as your classmates. Following that, you will have an introductory lecture on the background of MAT®. The remainder of the weekend will be comprised of a neuro lecture, mobility assessments, and muscle testing. The first weekend of class contains a lot of information so don't lose heart if you are feeling a bit overwhelmed by the end. Talk with your classmates as chances are you are not the only one feeling that way!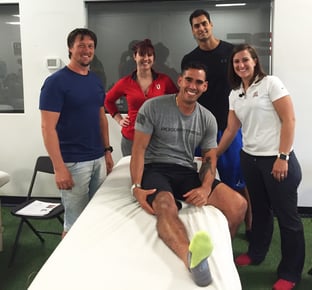 Who will I meet in class? | You will meet a variety of students from all different backgrounds. Some of your classmates will have experience in the health and exercise industry others will not. The great news is that no matter where you start you are all on the same journey to becoming an MAT® Specialist. In addition to your classmates you will meet your instructor and any assistants that may be helping him or her throughout the entirety of the course. We encourage you to make as many connections as you can. Get in touch with other students in your area to set up study groups. Introduce yourself to the instructor and don't be afraid to ask questions. Talk with the assistants in your class because most of them were in your spot not too long ago. Get their insight on what worked for them, how they studied, and how they are using MAT® now. You will be working with these folks for the next 9 months, so we encourage you to partake in the community-like atmosphere.
How can I get a head start? | The answer to this question varies a bit based on your previous background. If you have substantial experience working with the human body, specifically the muscular system, you may only need to brush up on your anatomy and physiology. If you are coming in from a completely unrelated field taking a bit of extra time to prepare beforehand can help to minimize the overwhelming feeling that inevitably comes during the first weekend. The first muscle group you will be tackling is Lower Body. With that in mind, reviewing muscle origins, insertions, and actions for all muscles attaching to the pelvis, femur, tibia, and fibula can be beneficial.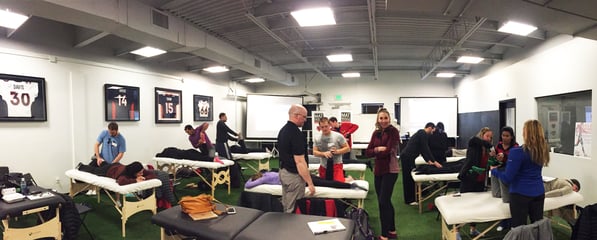 There you have it, the 5 most common questions we get before the first weekend of the Specialist course. We hope that this post can serve as a resource for you as you are preparing to attend. Keep in mind that our classes are designed to be challenging and often times are a paradigm shift for our students. If you come into class with an open mind and a willingness to learn we have no doubt that you will see success!
Have more questions? Contact our Support Team at support@muscleactivation.com.